Links Page
Of Note: The Jonathan White Galleries will NOT accept and/or participate in any Third Party/Triangular Link Exchanges, so please don't ask for this, NO exceptions. I'll post One Way links for $100.00
One-Way links: $100.00
Here are some other sites that my work appears in, or other sites that I like: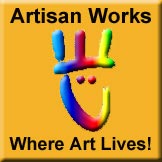 David R Wampler Accountant Inc. Specializing in Music/Entertainment Accounting
WeDropTheBomb.com: True friends tell each other what they need to know. Sometimes that can be difficult. Let us tell them what you can't bring yourself to say!

Landscape and Wildlife Photography, This website that takes a look into a photographers view of the SW of England. Landscape Photography and Wildlife Photography shots of this beautiful area of England
Wholesale Sculptures - Wholesale sculptures has a spectacular array of beautiful bronze sculptures at affordable prices.
Gallery Sarazan Original Art by Contemporary Painter Nick Sarazan. Impressionist and Surreal style oil paintings, Landscape and Cityscape. Impressionist and Surreal style oil paintings, Landscape and Cityscape.

Agora Gallery Contemporary fine art gallery established 1984, located in Chelsea , New York art galleries district. The public is invited to the gallery art openings receptions. Sponsor of the Chelsea International Fine Art Competition and publisher of ARTisSpectrum magazine. Painters, sculptors and photographers are welcome to submit their portfolios for review, and for a nominal fee of $3,899.00 per year, plus commissions on sales, you too, can display your art at the Agora Gallery.
Its not Didgi, Its not a Widgi, Its ART!
Didgi Widgi online contemporary art gallery. A gallery of contemporary art and photography,
by our in-house artists. Art with attitude to suit the modern home or business.
Abstract artists Unofficial guide to the most original contemporary abstract artists.
Fine Art Abstract Nature Photography Fine Art Rural and Urban Abstract Photography by Mark Raymond Mason:
Photographic Print Galleries of Nature and Humanity
Charles Binns, Nature, Travel, Landscape Photography: Image galleries of nature, travel and landscape photography from around the world.




The Ramapo Riverview On-line Art Gallery is a wonderful place to View, Love, and Buy art at very reasonable prices. Many artists love the extra exposure gotten by exhibiting here. Also enjoy 'art by seniors' a free service of our 'Community Page'.


Virtual gallery of French Digital Artist Sylvie Robert
Isabel Art Gallery offers prestigious fine art oil painting reproductions of Masterpieces, diamond engagement rings, diamond wedding rings & oil portrait paintings, entirely hand painted by professional artists, graduated from Art Schools.
www.stask.com The Black & White conceptual photography of Stas Korolov
KellyMoore.net -Raw Art by Kelly Moore. Kelly Moore is a Self Taught Artist who has no formal training or education in art. His Original, Expressive work has been referred to as Outsider Art, Art Brut, Raw Art and Visionary Art.
Art Prints, Paintings, Originals, & Sculptures
Rob Gordon ART - Contemporary realism. Paintings by Scottish artist. Acrylics, oils, airbrush art,landscapes, still-life, portraits and wildlife.
Art Navigator - art resources directory for artists, dealers and art amateurs




featuring the Art Work of Sherrie Thomas

Exciting Modern Art by
Beverley Peter Meyers
The Jonathan White Galleries welcomes you to link to this site. Simply go to the Banners Page, and copy and paste the html of the banner you like onto your links page.